Bundaberg, Australia
March 22, 2007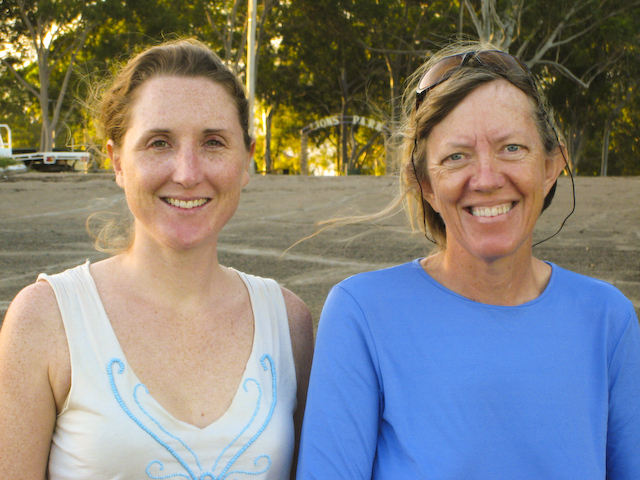 Steph with Shelly from SY Sandpiper
(Wojo) Things are moving along pretty much as expected in Bundy. Yesterday Steph was up as usual at dawn (around 0530) to put another coat of varnish on the cap rails and little projects took up the better part of the morning. The brightwork is looking its best in three years. We've also been smarter about leaving some parts as bare teak.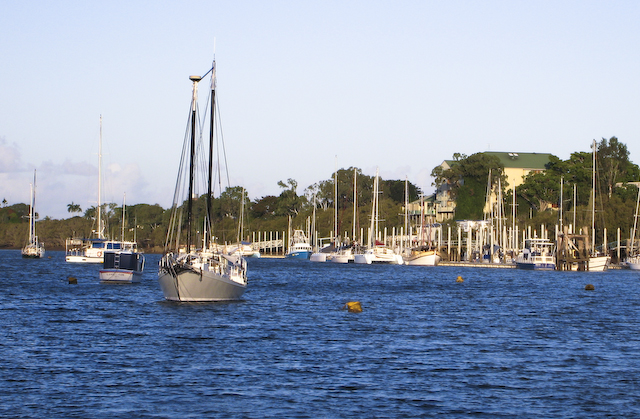 Midtown Marina in downtown Bundaberg
We later continued to try to find a method of excavating our salt water foot pump which seems to have been added when Mico was but a set of bare hulls. Still no luck and we'll be leaving the pump alone and installing another, separate hand pump for salt water.
After only four years of complaining about high engine temps and limping along at 1400 RPMs I finally ordered a brand spanking new cupro-nickel heat exchanger for our old Ms. Perkins. I've also managed to figure out how to pull the old one -- turns out I'd previously been trying to take off the bracket that holds the old heat exchanger and not the unit itself that is only held on via hose clamps.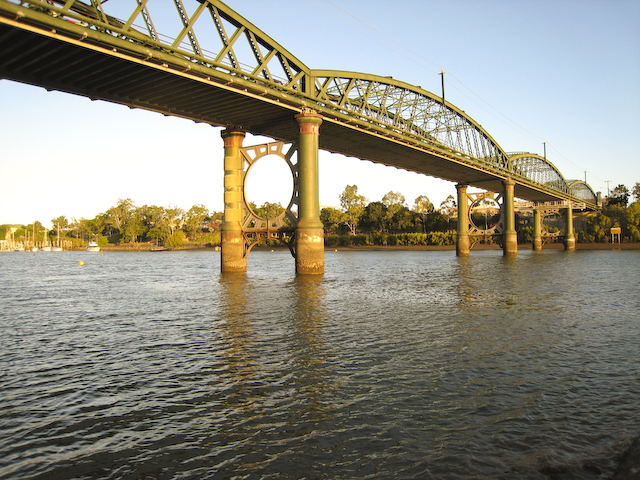 Burnett River at Bundaberg
In the early afternoon we decided to blow off work for the rest of the day and hit Bargara beach with Richard from Mystic Rythhms again. The surf hasn't been too huge but the water temp has stayed around 85 F so who can complain. After getting baked in the UV 13 conditions we hit the ice cream shop and Rich even gave us a tour of the local beers at the bottle shop on the way home (fav so far is John Squire IPA but XXXX is still the cheapest).
After getting back to Mico we met with Dick from Sandpiper and decided to watch the flying foxes (really big bats) at a Bundy park across the river. The bats turned out right on schedule and formed an aerial river as they woke up and headed off to feed.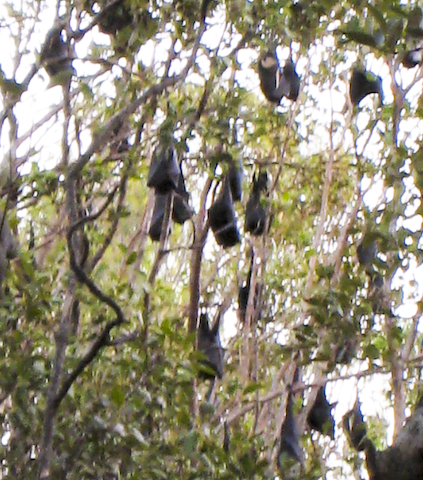 Flying Foxes waking up ...
Back at the yacht we've started moving ahead with our land travel plans. We picked up tickets to Hobart in Tasmania -- from there who knows?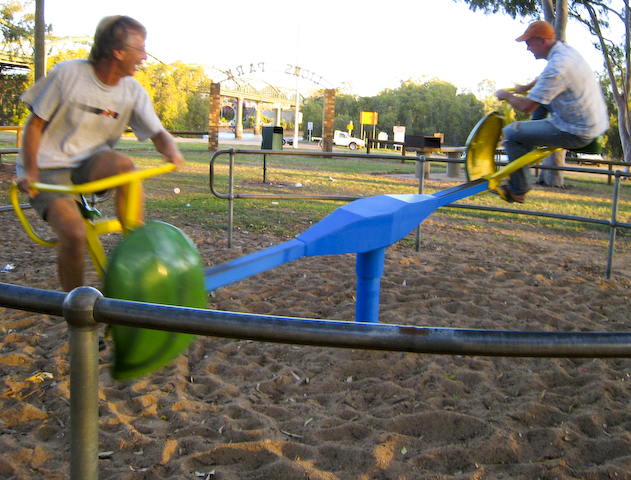 Another Australian invention of sheer genius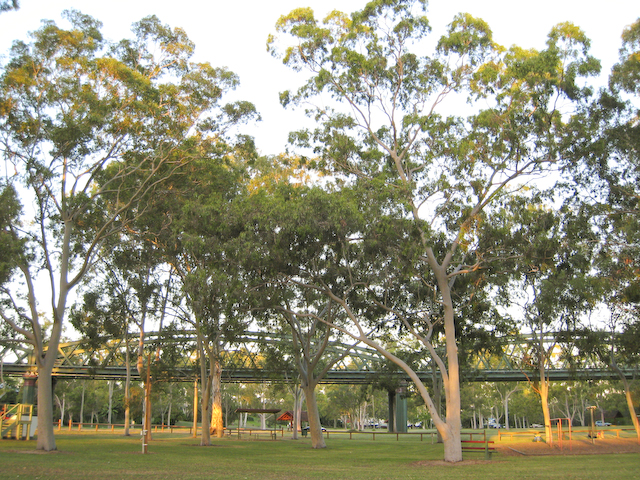 Lion's Park in downtown Bundy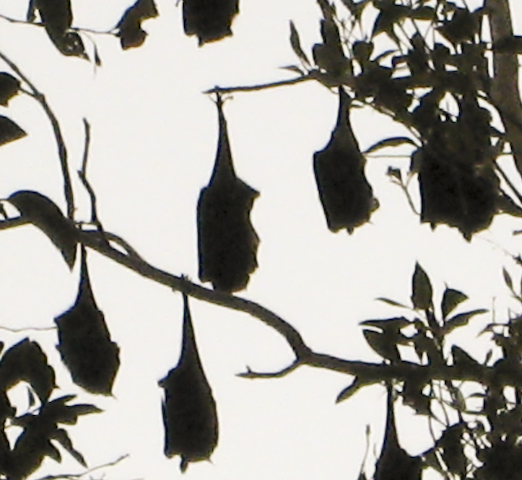 Close up on big bats