Bundaberg, Australia
March 27, 2007
We sold ourselves up the river today. Our friend Richard from Mystic Rhythms (Catana catmaran) was headed up nine miles to haul out at the larger yard in downtown Bundy. We were very happy to come along and enjoy his yacht for the morning. The trip was pretty uneventful overall only two buoys had us stumped and exclaiming - "... they expect us to completely turn around to make that turn?!" Even at low tide when we transited we always had at least six feet of water.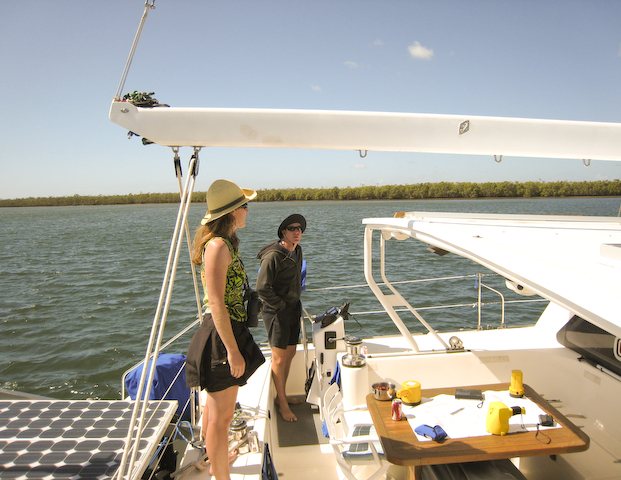 Steph taking command right off the bat ...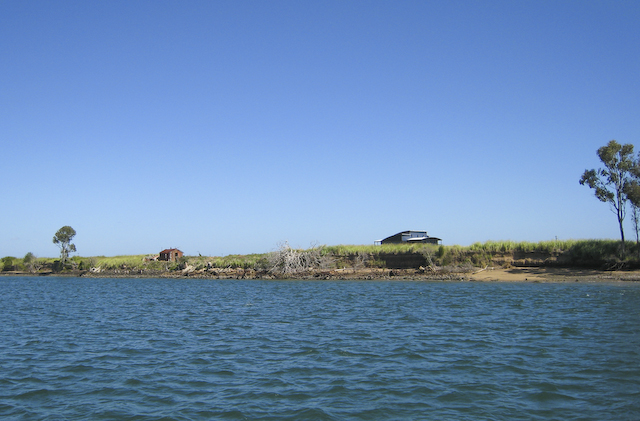 Shack down by the river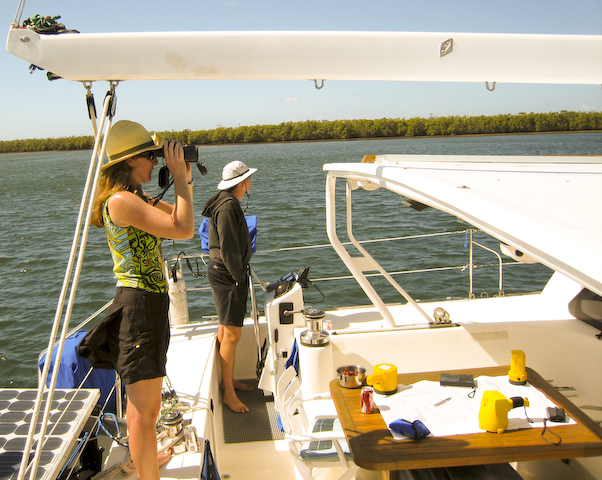 Steph's super-hero vision power comes in handy again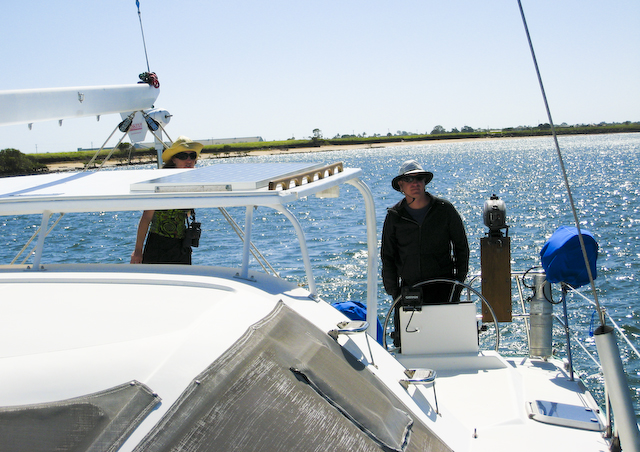 Getting closer ...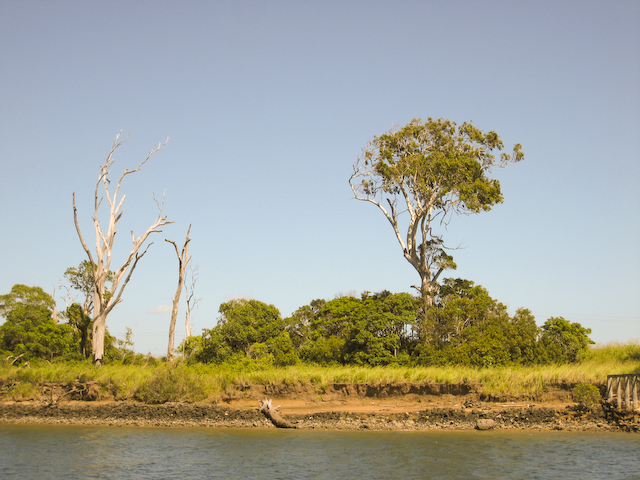 Nearing the last turn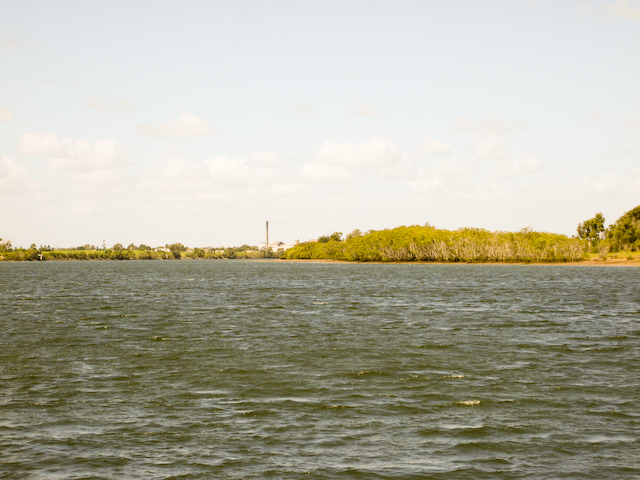 Spotting the "town reach"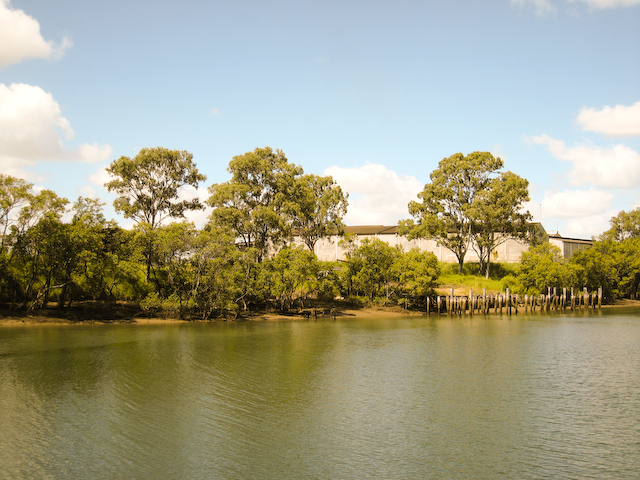 "Distillery Reach" riverside Bundy Rum headquarters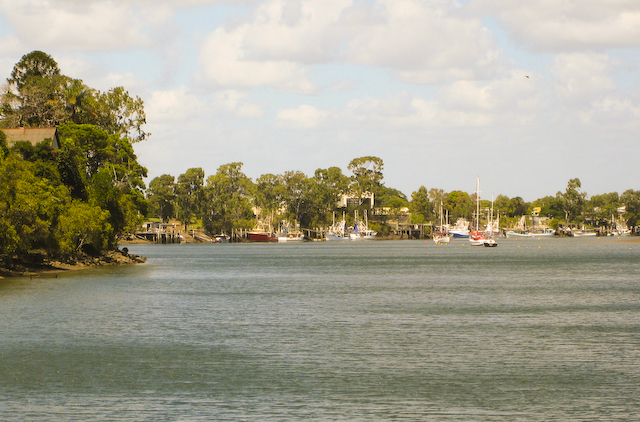 In the pickle barrel for Town Reach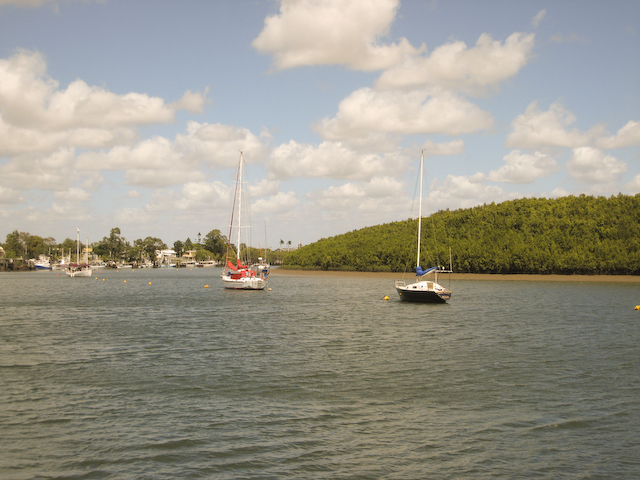 Moorings off the Midtown Marina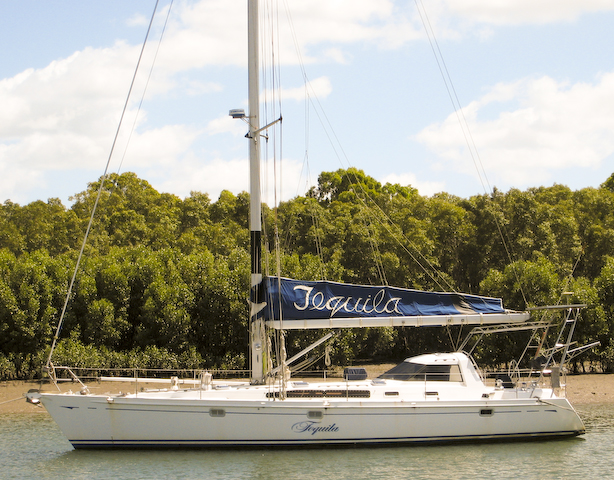 Actually - this is the other Tequila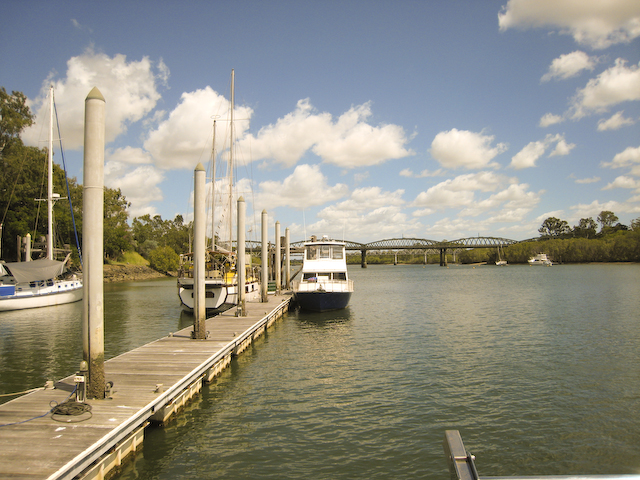 Safe as houses ...