The Stray Dog Cocktail
Reprinted from Yacht Daemon
Splash of Pernod, ouzo or other licorice-flavored spirit
1½ ounces vodka
1 tablespoon Cointreau
1½ teaspoons fresh lime juice
1 ounce pomegranate juice (fresh or Pom Wonderful brand).

**Splash some Pernod in a chilled cocktail glass, swirl it around well, then
dump it out. Add ice to a cocktail shaker and pour all remaining ingredients
into it. Shake and strain into glass.

*Yield*: 1 cocktail.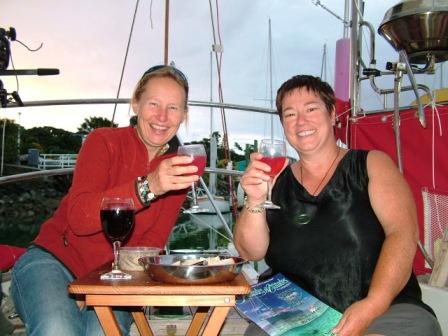 Wendy and Jill enjoying a Stray Dog in lovely New Zealand (we miss you)