More shots of the party debacle which was Mel's visit to Puerto Vallarta in January!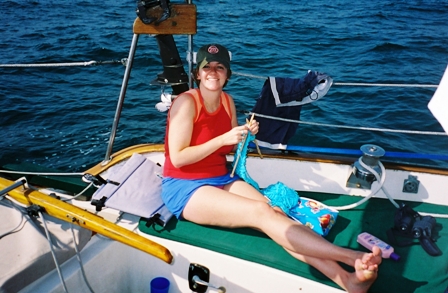 Knitting a scarf in 80 degrees. You can take the girl away from Seattle, but you can't take Seattle away from the girl.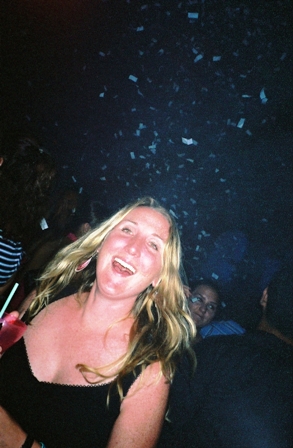 Senor Frog's and lotsa confetti.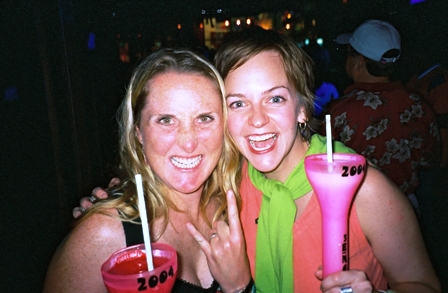 Meter-long daquiries after a fancy sushi dinner.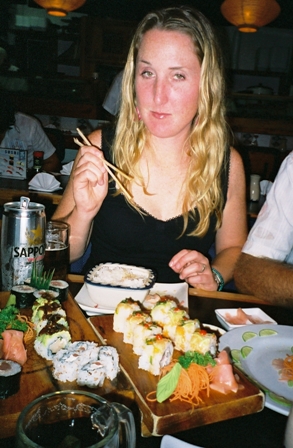 Aforementioned fancy sushi dinner.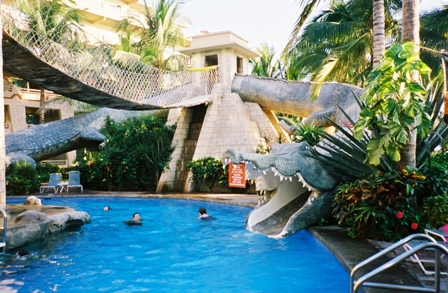 Cocodrilo slide!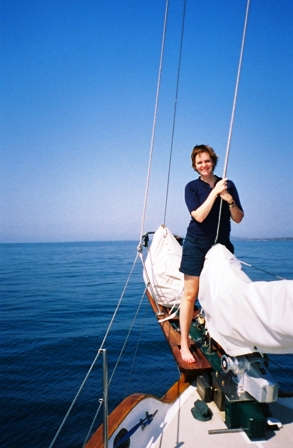 The sea-sickness patch kicks in just in time to take this picture. Seriously, Mel asked us if the conditions were always this rough. Look at that lake!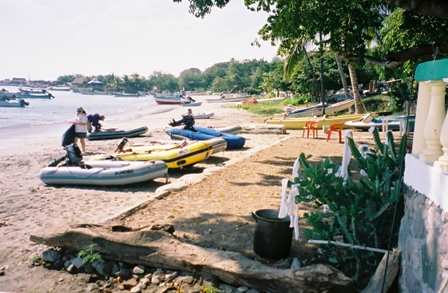 The dinghy beach at La Cruz de Huanacaxtle. Note the laundry hung out to dry on the cactus.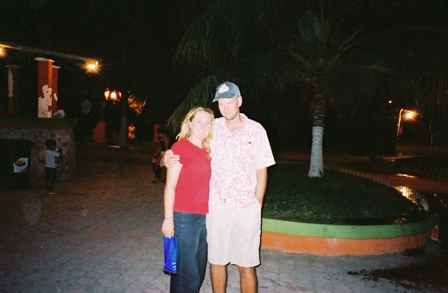 Walking around town in La Cruz.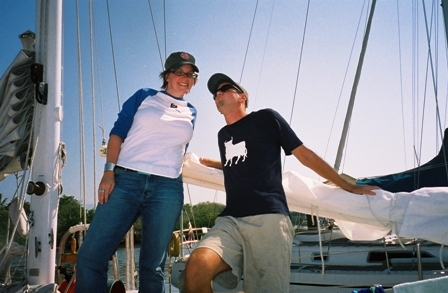 Warren gives a farewell smooch to our guest.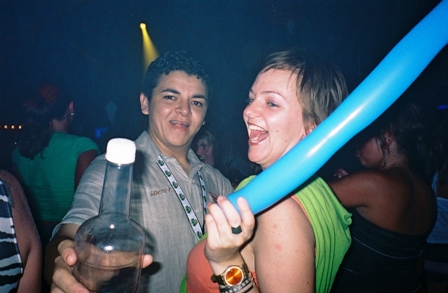 Tequila shot, lady?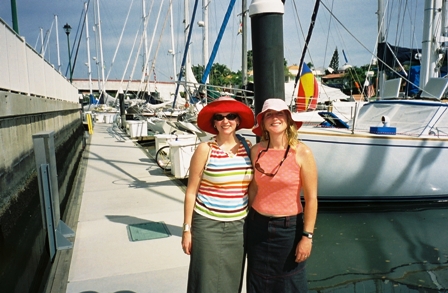 Mel and Steph at Paradise Village marina, pre shopping spree.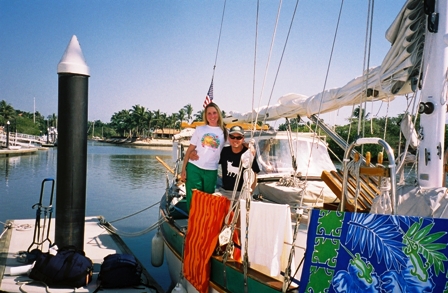 The last Mel will see of us and Mico for a while. :(